Welcome to Electronic Invoicing for Mondelēz International
Mondelēz International has partnered with Tungsten Network to provide a simpler way for suppliers to submit invoices
Dear Mondelēz International Supplier,
We value our relationships with our Suppliers and want to make it simple for you to do business with us. In line with our Global Supplier Management Digital strategy, we are committed to automating and streamlining our Procure-to-Pay processes to improve efficiency and deliver on-time invoice payments. With our strategic partner (Tungsten), we are looking forward to collaborating with you to optimize submission of invoices via "e-Invoicing" as a digital channel. E-invoicing is our preferred invoicing method, as it is safer, more efficient, and compliant method to submit invoices. Considering the current environment and increased work from home, this is even more critical for the safety of our employees and suppliers.
E-Invoicing will enable you to track and view the status of your invoices online for better transparency, minimize the problem of missing invoices and reduce the coordination efforts required in case invoices are submitted via paper or by email. You will be notified by a separate email (from Tungsten, subject to country) explaining how to enroll/register for the e-Invoicing program, in a very user-friendly process.
What we need from you:
Please complete your registration by July 31, 2021 with Mondelēz International e-Invoicing partner (subject to country) for all MDLZ legal entities you are doing business with and billing/submitting invoices.
If you are already registered, please only submit your invoices electronically. Any invoice submitted via Paper/Email will be rejected beginning August 15, 2021 subject to applicable law and contractual restrictions.
For any specific queries, you can also reach out to our partner Tungsten (subject to country) directly, should you require further information regarding their services. Link and support information at the bottom of this communication.
Thank you in advance for your support and collaboration in timely adoption of e-invoicing for our mutual benefit and following these timelines to ensure a smooth invoice process.
Regards,
Quentin Roach
SVP, Chief Procurement Officer, Mondelēz International
Prompt and guaranteed delivery
Full visibility of your invoice status online
Create invoices from purchase orders
Improved cash-flow management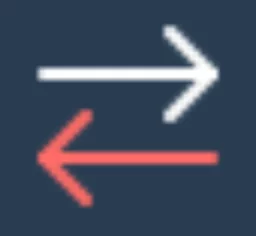 Integrated
The Tungsten Network Integrated Invoice Solution is recommended for users who send a high volume of invoices.
Send directly from your accounting system
Invoice status updates & email notifications
Send yourself copies of the invoices and create custom reports
Customer Connect
Web Form
The Tungsten Network Web Form Invoice Solution is recommended for users who send a low volume of invoices.
52 free invoices annually
Send invoices through the Tungsten Portal
Invoice status updates & email notifications
Send yourself copies of the invoices and create custom reports
Customer Connect