Computacenter
As part of our strategy to improve the supplier payments process, Computacenter is now implementing an electronic invoicing program for all invoices submitted to Computacenter from all suppliers.
The changes we are implementing will see the end of paper invoices as our way of receiving and managing accounts payable. Using the Tungsten network enables us to receive your invoices directly into our Accounts Payable (AP) systems and process them without the delays and inefficiencies associated with paper based invoicing. The good news is that the Tungsten network accepts the file format already used by your existing billing system. You don't need to install any hardware or software or change the way your systems are configured.
With no hardware or software to install subscribing to the network is simple and you can be sending invoices electronically in as little as 48 hours from sign-up. Crucially, the Tungsten network satisfies the demands of VAT/TAX administrations across Europe and North America who have accepted the removal of the paper invoice for companies using the Tungsten network service.
Computacenter on the Tungsten Network
To increase efficiency in supplier invoice processing, in 2001 Computacenter joined the Tungsten electronic invoice delivery network. The Tungsten network replaces traditional paper invoicing. Since the commencement of this initiative, numerous suppliers have taken the opportunity to support us and we now receive in excess of 75% of our invoices electronically. This has proven of considerable benefit to these suppliers especially during the recent postal strikes.
Benefits for our Suppliers
We strongly believe that adoption of electronic invoicing will prove beneficial for our suppliers and for Computacenter. Invoicing has always been a labour and cost intensive transaction, and automating processing is a proven and growing solution adopted by many leading companies.
Reduction in labour and processing costs
Notification of invoice error at submission
Optimal payment cycle time
Facility to use this service with other customers
Service Options: 2 primary methods for sending Invoice and Credit transactions via Tungsten Network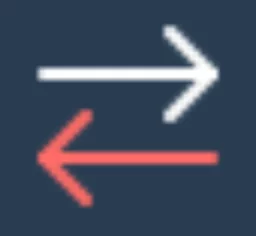 Integrated
The Tungsten Network Integrated Invoice Solution is recommended for users who send a high volume of invoices.
Send directly from your accounting system
Invoice status updates & email notifications
Send yourself copies of the invoices and create custom reports
Customer Connect
Web Form
The Tungsten Network Web Form Invoice Solution is recommended for users who send a low volume of invoices.
52 free invoices annually
Send invoices through the Tungsten Portal
Invoice status updates & email notifications
Send yourself copies of the invoices and create custom reports
Customer Connect
Existing suppliers ~ how to contact Tungsten Network Support
If you require assistance or have any queries regarding the Tungsten network service, please log in to your account and raise a support ticket under the Support section. This is the fastest way for your query to be managed.
We strongly advise that you read the following document on how to log in as it may answer your question. The Tungsten Support desk is open 8am to 6pm GMT Monday through to Friday (except UK holidays) and can be contacted on 08701657430.