Welcome to electronic invoicing for SITA
SITA has moved to electronic invoicing
Since January 2012, SITA has implemented an electronic invoicing program, which will allow you to submit your invoices to us electronically. We aim to fully adopt e-Invoicing and will be phasing out acceptance of paper invoices.
To support our move to e-Invoicing and to manage this process going forward, SITA has partnered with Tungsten Network, who offers flexible options for submitting e-Invoices that accommodate a wide variety of supplier sizes, systems, and processing needs.
With no hardware or software to install, subscribing to the network is simple and suppliers can begin to send invoices electronically within a short period of time after sign-up. Crucially, the Tungsten Network satisfies the demands of VAT/TAX administrations across Europe, North America and Asia Pacific who have accepted the removal of the need for a hard copy invoice for companies using the Tungsten Network service.
By joining Tungsten Network, you will experience greater efficiencies from SITA's Accounts Payable Department. This initiative is key to our strategy moving forward and we are confident you will see significant benefits to your business.*Please check the Entities page to know more about the specifics of your Country/Region.
Fast, guaranteed invoice delivery
Full visibility of your invoice status online
Early invoice data validation
Select your preferred e-invoicing option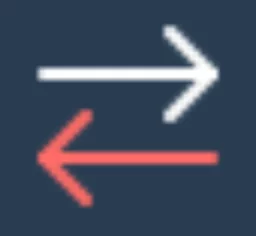 Integrated
The Tungsten Network Integrated Invoice Solution is recommended for users who send a high volume of invoices.
Send directly from your accounting system
Invoice status updates & email notifications
Send yourself copies of the invoices and create custom reports
Customer Connect
Web Form
The Tungsten Network Web Form Invoice Solution is recommended for users who send a low volume of invoices.
52 free invoices annually
Send invoices through the Tungsten Portal
Invoice status updates & email notifications
Send yourself copies of the invoices and create custom reports
Customer Connect